Volvo Valet Pickup Service In Rockville, MD, Near Washington, DC

Volvo Valet is an incredible service many authorized Volvo dealers offer.1 When you need to have your vehicle serviced – whether it's an oil change or a transmission rebuild – we will pick your car up, handle service, and then drop it back off. We can even give you a loaner car if you need one.2 This program is a great representation of the Volvo Cars ethos. The company works to build sleek vehicles that last a long time and don't require much maintenance. Volvo Cars innovation aims to make our lives easier.
Volvo Valet Service Appointments
There are several ways to schedule a service appointment for your Volvo vehicle in Rockville, MD. You can schedule Volvo service directly from our website and request Volvo Valet when you do so. We are also always happy to take your phone call if you'd prefer to connect with us that way. Finally, you can schedule auto service directly from the Volvo Cars app.
The easy availability of Volvo Valet ensures that automotive service does not have to interrupt your busy life. Some folks will be nervous about another person driving their car around, but Volvo Cars has included features to allay any concerns about this. You can watch, with live updates, in the Volvo Valet app as your car is picked up, driven to the dealership, and brought back to you.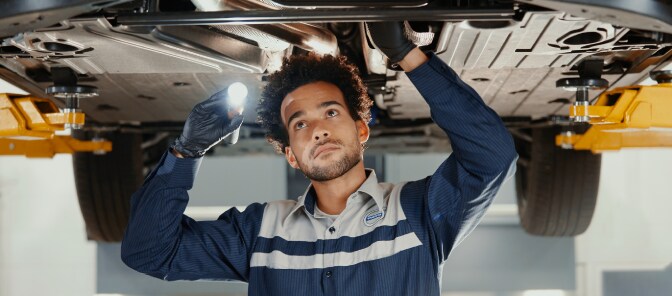 Volvo Auto Service Near Washington, DC
Our dealership is proud to host a Volvo service center. Our professional certified technicians can handle any task you want to throw their way, be it tire rotation or the replacement of a head gasket. The team at our dealership loves Volvo vehicles and is committed to making sure that yours stays on the street as long as possible. Luckily, the incredible engineering of these cars makes our work a little easier.
The Volvo Valet service is an incredible perk of Volvo ownership. When you schedule a service appointment for your Volvo car, you get access to this complimentary service. Few other brands offer that sort of value for your money.
Take Advantage of Volvo Valet in Rockville, MD
Let us pick your car up and drop it off when you need automotive service. There is no need to come sit and wait for your vehicle to be ready; we will bring it back to you once everything is settled. You can even spend the day running errands if you request one of our loaner vehicles. The lack of a Volvo Valet cost makes this program incredibly appealing to drivers near Washington, D.C.
In addition to the Volvo Valet program, we offer competitive Volvo service specials. Normally, we would tell you to come and visit our dealership in Rockville, MD, but our team would also be happy to pick up your car, service it, and return it to help make your life easier.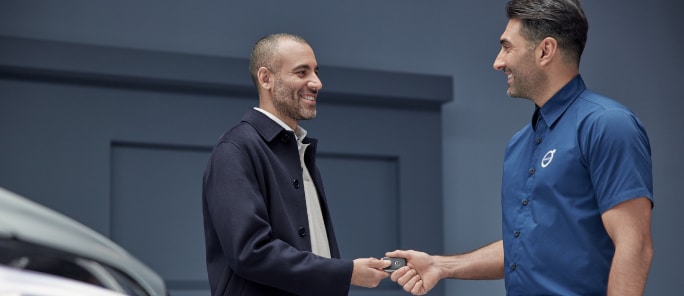 FAQ
What Is Volvo Valet?
Volvo Valet is a service offered by participating authorized Volvo dealers. We will pick your car up for your service appointment and bring it back to you when your maintenance is complete. Our team is also happy to provide you with a loaner car if you need one during your automotive appointment. This is an incredibly convenient feature of new Volvo ownership.
Is Volvo Valet complimentary?
Volvo Valet is a complimentary service available to folks who are driving a sleek Volvo car in Rockville, MD. This program was born out of the COVID lockdown era, but it is here to stay. Convenience is the name of the game in our current era, and Volvo Cars aims to please customers by offering incredible services such as Volvo Valet.
---
1Volvo Valet is only available at participating retailers.
2Loaner vehicles are subject to dealer availability and policies.