Genuine Volvo Parts In Rockville, MD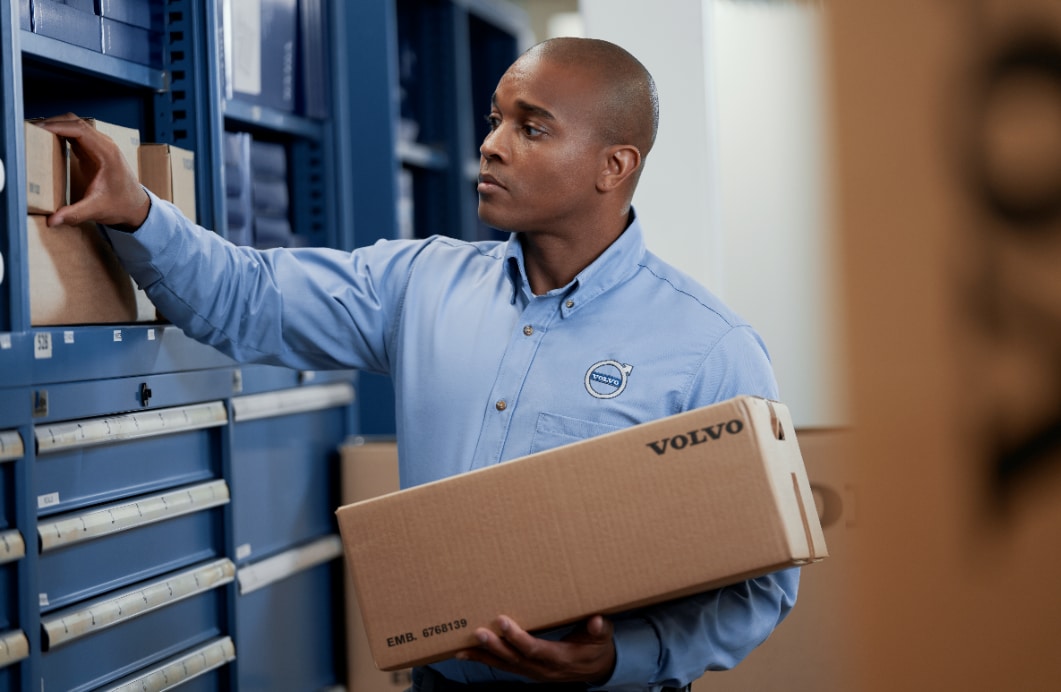 Welcome to our Volvo parts department. Your home for OEM Volvo parts for sale in Rockville, MD. If you are shopping for new Volvo auto parts to complete a car repair at home, get in touch with our Volvo parts center. We offer a full selection of genuine auto parts for sale.
You'll find everything you need to complete that new windshield wiper blade installation, oil and filter change, or cabin air filter replacement. Call our auto parts store if you have any questions about how to choose the right car battery for your car. Our experts are waiting to assist you.
Volvo Auto Parts for Sale
With so many auto parts out there, it can be tricky knowing how to find a part that will fit your specific model year and trim. That's where our Volvo parts department comes in. We have access to the entire catalog of new Volvo parts and can look up the serial numbers for your specific Volvo S60 sedan and ensure you're purchasing the correct component for your vehicle.
When you shop at our Volvo parts center near Washington, D.C., you'll find we offer discounts on auto parts to go along with our service specials.
When you schedule a discount oil change and tire rotation in our service department, check to see if there are any coupons on windshield wiper blades or new car batteries for sale you can pick up while you're here. We try to make it easy for you to keep a low cost of ownership on your Volvo vehicle.
Why DARCARS Volvo Cars?
When you bring your new Volvo XC90 lease to our Volvo service center, you'll be greeted by our friendly team and shown where to park. After you check-in for your brake pad replacement appointment, you're welcome to enjoy our comfortable lounge for service customers, where we offer a selection of complimentary amenities.
If you'd like to stretch your legs while we complete your vehicle's scheduled maintenance, you're welcome to browse the new auto parts and accessories in our Volvo parts department.
If you'd like to add a bicycle roof rack to your vehicle or a new set of performance wheels, our service technicians can install your new Volvo accessories for you.
The expert mechanics rely on genuine Volvo auto parts because OEM Volvo parts are designed to fit your vehicle and perform at a high standard. While many aftermarket parts from generic manufacturers might be cheaper upfront, they often fail sooner than OEM parts and damage supporting components when they do, leading to more expensive repairs down the road.
TPMS Warning Light Reset
Your new Volvo vehicle is equipped with a tire pressure monitoring system to ensure the air pressure stays at the optimal level in all four of your car's tires. If the system detects the air pressure drops below a certain psi, it will cause the tire pressure warning light to illuminate on your car's dashboard.
At this point, you should add air to the low tire(s) as soon as possible. Generally, adding air to the tire that triggered the warning light will cause the TPMS light to turn off. If the light stays on after filling the tire to the correct air pressure, you can schedule a tire pressure warning light reset appointment at our service department.
Volvo Certified Collision Repair
After a car accident, our certified Volvo collision center will be here to get you back on the road. Part of returning your vehicle to pre-damage condition is replacing any damaged components on your vehicle with new OEM Volvo parts from our Volvo parts department.
---